I'm back again - it's been a while! With a post about what I've been enjoying recently...
Radio 1's Big Weekend Exeter, this was such an amazing weekend! The weather was amazing (probs a bit too amazing as I got sunburnt...) I got to see some of my fave artists and the tickets were FREE! Which is always a bonus when your a broke student... My fave acts were Catfish and the Bottlemen, Coldplay, Years and Years and Fetty Wap (even though I cant listen to any of the vids I recorded at Fetty Wap as my english accent is NOT made for trap music) Defo going to do a follow up post about my experience there...
Linton and Mac hair salon, oh boy. This place was amazing from the decor to the super friendly staff, the pick n mix sweets and most importantly the actual hair cut/dye. I got my balayage refreshed with a bleach and tone and a trim to take my hair to more of a long bob and I loved the finished result. I cannot recommend this salon enough, another friend got an undercut here and it looked SO GOOD.
These beautiful iridescent Adidas Superstars, Ive wanted some Superstars for ages now but wanted something a little different from the white and black so as soon as I saw these beauties at Soletrader I snapped them up as they sell out instantly, we're talking hours, so keep your eyes peeled on the website!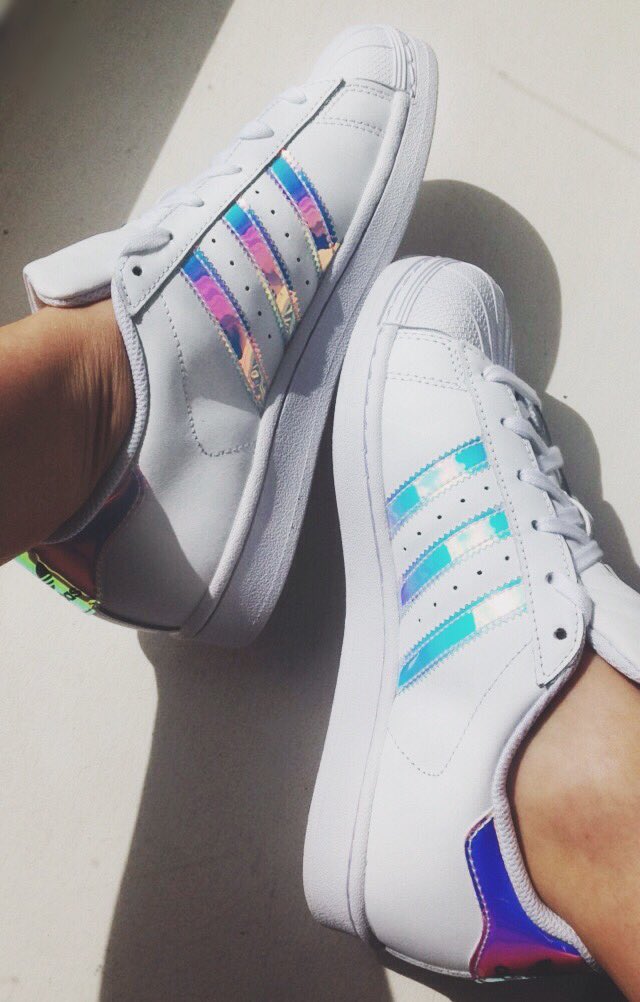 I managed to get my paws on a Kylie lip kit i n Mary Jo K, I was after Koko K and Posie K but they sold out so I grabbed Mary Jo instead, but Im so glad I did - I completely forgot how much I love a red lip and this one is so long lasting, highly pigmented and the lipliner is so creamy. 100% worth the hype.
Revision planner, I love this planner from Sighh Designs - it helps me keep up to date with uni work, on schedule with blog posts and ensures I don't miss any shifts at work! Plus it looks super pretty on my desk when I use my rainbow sharpies to fill it in. Plus Polly that runs the shop is a Graphic Design student in Leeds Uni and is super lovely so its always great to support other students - I highly recommend you check out her phone cases and stationary she designs them all which is pretty impressive when I struggle to get out of bed most days as a student!
SMOOTHIE BOWLS. Not only are these super Insta worthy, they taste insane and are guaranteed to get your day off to a good start. I feel so much more energised and refreshed after one of these.
New eyeshadow palettes, for my birthday I was lucky enough to get a few make up bits and bobs to play around with (Squee!!!) I love this Urban Decay Naked Smoky Palette - it completes my naked collection and the packaging is fab - Ryan chose it for me because makeup + marble print packaging = happy girlfriend). The Too Faced Chocolate Bon Bons palette is also divine, the colours are so buttery, pigmented and easy to blend and the colour selection is spot on and once again the packaging is top notch!
This Missguided dress, I got this for my Birthday night out and I adore it, bang on trend with lingerie luxe being huge this Spring/Summer, paired with a matte red lip I felt invincible.